enquire
By clicking "Submit Form" you confirm that you accept the terms of our Privacy Policy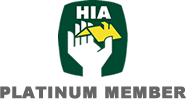 privacy policy
Your privacy is key to Better First Homes. Our Privacy Policy is here to let you know that we are using the information you provide in accordance with your best interest and to ensure that we comply with the National Privacy Principles contained the Privacy Act 1988 (Cth).
Why do we collect personal information?
To operate our business efficiently
To provide and market our products and services
For internal market research purposes
How do we collect personal information?
Telephone enquiries
Personal interviews
General enquiry forms including online enquiries
Competition forms
Referral forms
Email enquiries
Applications we may request you complete nominated representatives of individuals (eg spouse, power of attorney and other professional advisors)
Publically available sources of information
Other credit providers (with consent)
Participating in online competition forms gives us your ok to communicate with yourself within a reasonable time after completing the form, via telephone, email, mail or SMS irrespective of any listing on a Do Not Call Register. Your details can be taken of the list at any time by contacting Better First Homes.
We may collect information from anyone who participates in one of our competitions, visits our website, works with third parties who provide us with information, you may have visited our display homes or been to an exhibition.
We use the information you provide to us responsibly to:
Identify and communicate with customers
Enable us to provide requested information and services
Assess requests on credit by establishing financial and credit status
Manage and enhance goods and services we provide
Develop and market goods and services that we consider may be of interest (unless you advise us not to)
To protect customers and ourselves from fraud
Who do we provide information to?
Nominated representatives of the individual
Other credit providers or trade suppliers to assess and manage accounts
Professional service providers and advisors who perform functions on our behalf
Government, regulatory authorities and other organisations as required by law
The security of your information is the most important to us!
We protect the security of personal information by ensuring that it is protected from misuse, loss, unauthorised access, modification or disclosure.
Information is kept within an internal database hosted on a secure server which is accessible only to authorised personnel with password access. Personnel are required to respect the confidentiality of the information and privacy of individuals. The personal information we collect will not be disclosed to anyone (unless required by law) without first obtaining consent of the information provider.
When personal information is no longer required we will take reasonable steps to destroy information held.
Access and Correction:
Personal information about an individual such as name, address and contact numbers are freely available to that individual upon detailed requested.
Complaints
If you have any complaints about the use of the information you provided, please contact us on 1300 589 322